Explore Royale Adventures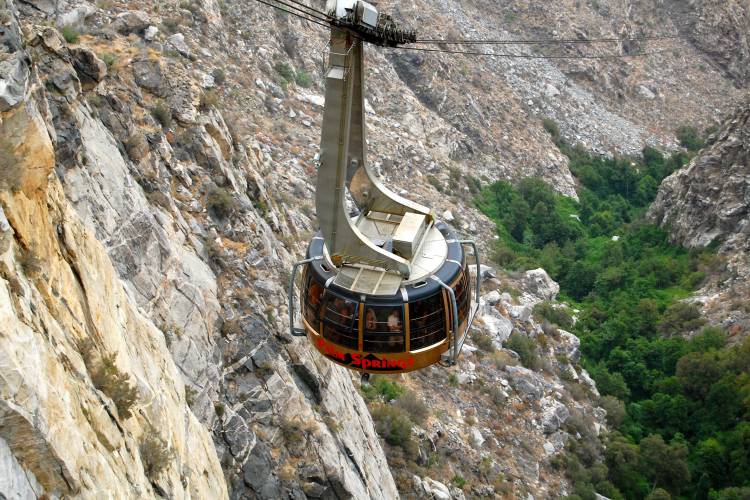 A 10-minute journey in the world's largest rotating tramcar through the astounding cliffs of Chino Canyon, transferring riders to the pristine wilderness of Mt. San Jacinto State Park. 
Palm Springs Aerial Tramway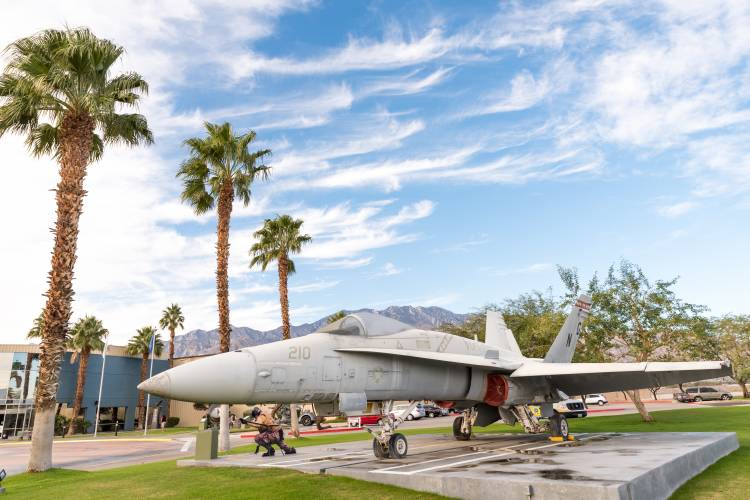 Home to one of the greatest collections of flyable WWII aircraft's stored in air-conditioned hangers that allow guests to interact freely with each exhibit. Rides in four of their vintage Warbird airplanes are available through their Giftshop and website. 
Palm Springs Air Museum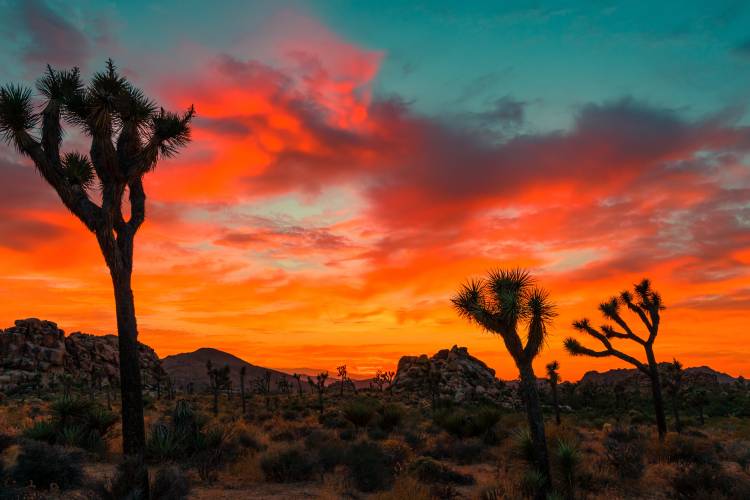 Joshua Tree Park is 1200 square miles of desert with unusual geological elements and a unique ecological system.  It incorporates some of the most fascinating geologic displays found in California's deserts. Rugged mountains of contorted rock and exposed granite monoliths bear witness to the immense earth forces that shaped and formed this land. 
Joshua Tree National Park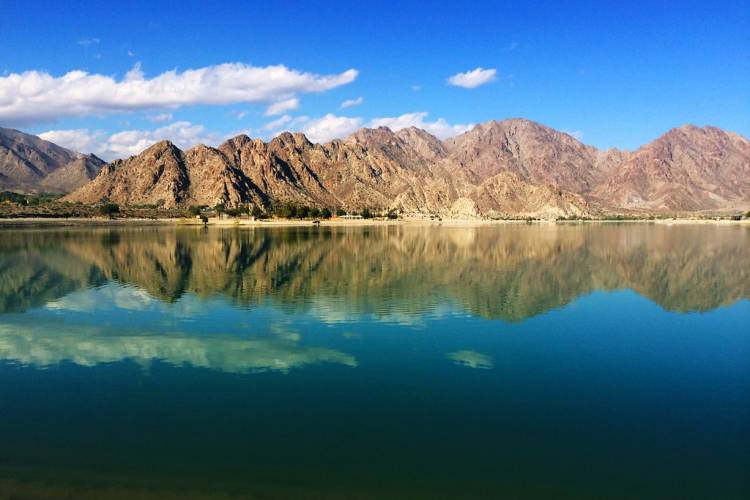 Situated at the base of the Santa Rosa Mountains only six miles from Old Town La Quinta, Lake Cahuilla is a magnificent, 710-acre park, that offers a fascinating experience in the Coachella Valley. 
Lake Cahuilla Veterans Regional Park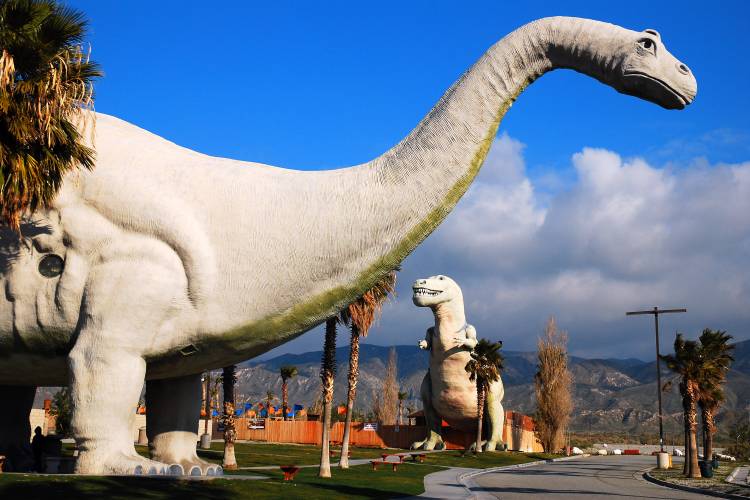 The World's Largest Dinosaur museum in Cabazon includes a dinosaur garden and robotic dinosaurs.  Learn interesting dinosaur facts, the history of the planet, and the human race.
Cabazon Dinosaurs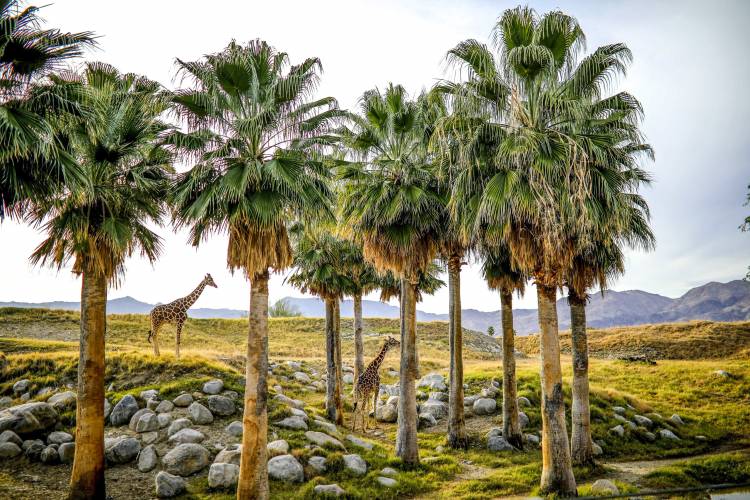 The Living Desert Zoo and Gardens is a non-profit zoo and desert botanical garden located in Palm Desert. The Living Desert is home to over 500 animals representing over 150 species. 
The Living Desert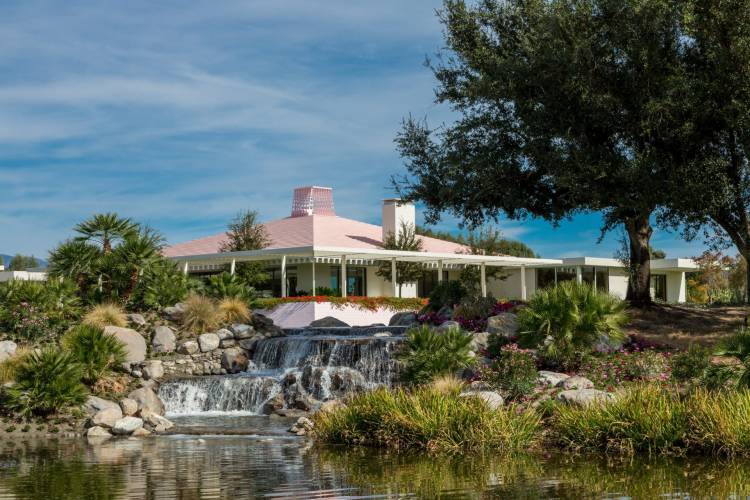 Sunnylands is a 200-acre midcentury modern estate. The property is "rich with historical significance," and was declared a historic site in 1990. Sunnylands has been the vacation site of numerous celebrities and public officials.
Sunnylands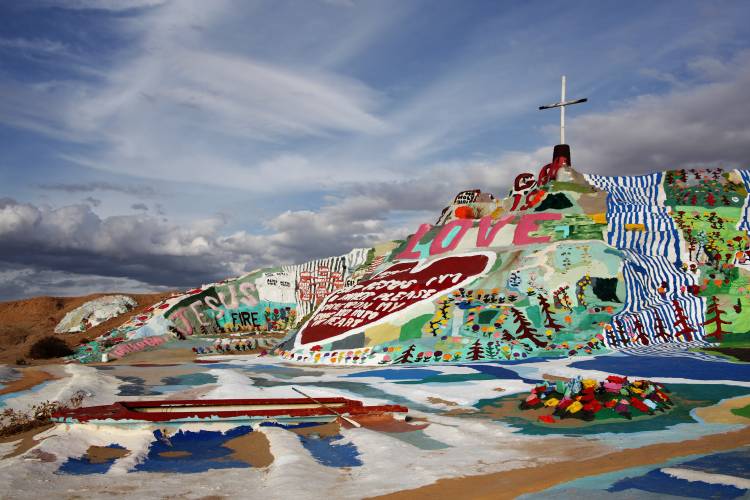 Salvation Mountain is a once in a lifetime experience. It is a manufactured mountain of adobe clay, hay bales, and support beams. More than 100,000 gallons of paint and 25 years of hard labor have gone into the creation of Salvation Mountain.
Salvation Mountain